About Me – Timeline & Random Facts:
Posted on: April 23, 2019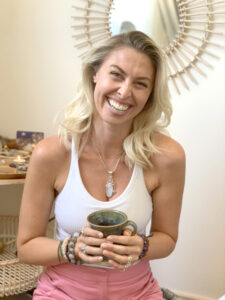 April 23rd 1985 – Born Earth Side, in Dublin Ireland.
Childhood – lived in Kildare, Ireland on a stud farm, two younger sisters, moved to Virginia, USA – did kindergarten there, Still have the most vivid memories of my OOO (out of the ordinary) experiences and 'imaginary friends' there. Moved back to Dublin, Ireland. Had a big imagination, the usual – saw things and had experiences that were considered a bit too imaginative, I still remember so many of my OOO experiences and memories/dreams, but I generally kept them to myself. Spent one year in an Irish Speaking school (Gaeltacht).
12 years old, our sister Jill died, she was an earth angel, born with Trisomy18 (Edwards Syndrome) She broke the mould and lived much, much longer than expected, filling our life with unconditional love!
13 years old, initiated into Reiki with Maria Rawlins
15 y/o began modelling, left the school I was being bullied at.
16 y/o started practicing yoga, completed Reiki II
19 y/o did a Ballymaloe chef course – yes random fact! 😉
20 y/o BA 1st Class Hons. Degree in Interior Architecture, won a bursary for my Wellness Centre design based on colours emotional effects on your wellbeing. My dissertation was on the effects of Light and Colour on Space and Geomancy. Graduated with a 1st class honours – Ireland in recession = no work for freshly graduated designers.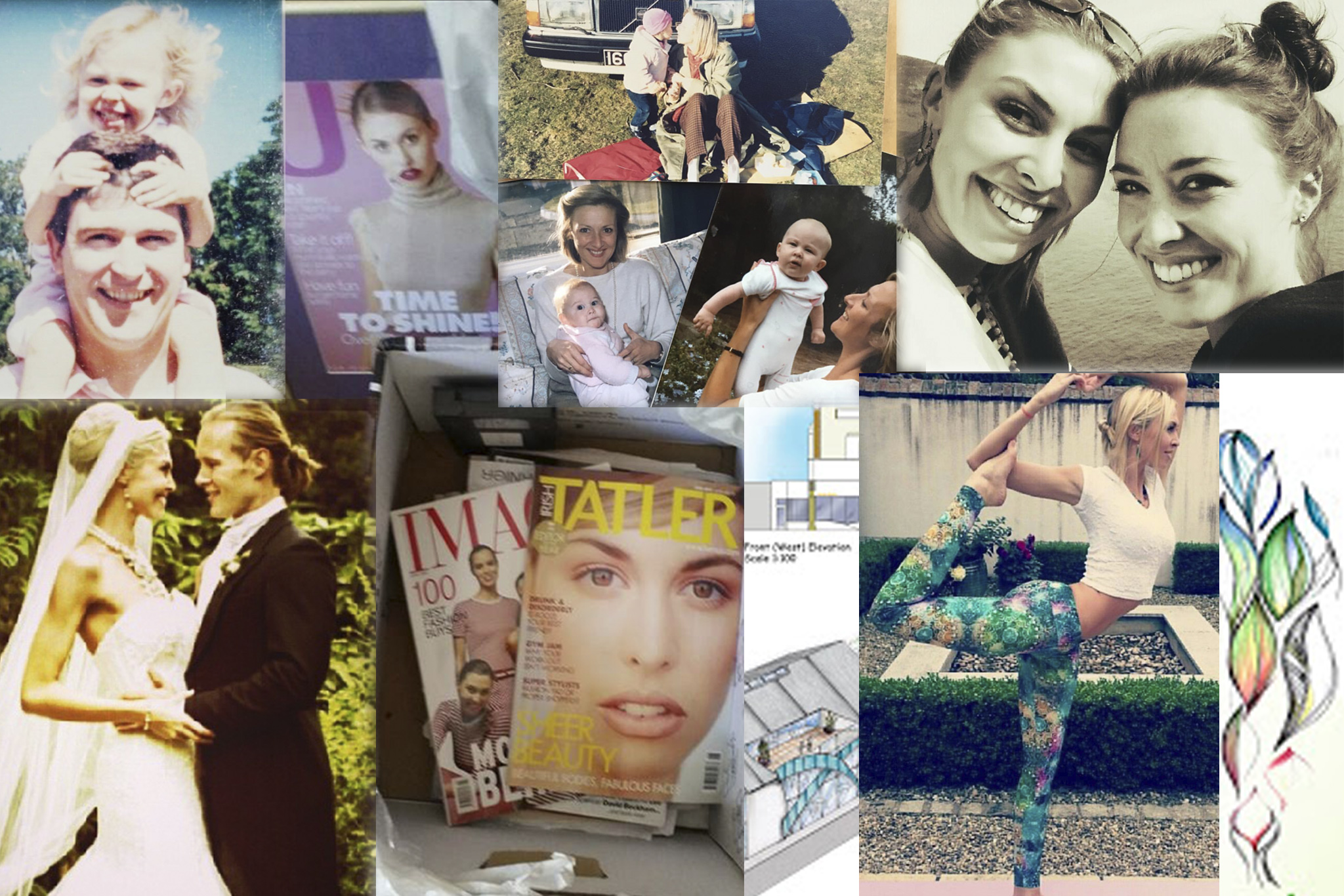 2009 – spent 3 years travelling the world – 30 countries. Including South America and hiking to Machu Picchu, Peru, driving North and South Island of New Zealand in a Lord of the Rings painted van, getting happily lost on remote islands off the beaten track in Fiji and surviving on Rum and Coke.
2010 – first time in Ubud, Bali. 3 weeks there and I was a changed person. I did not want to leave – I wonder if I had stayed where I would be?!  Met Prem & Radha, began practicing mysore style ashtanga – loved it! Opened up about my spiritual passion and began actively developing this side of me. I read books, sooo many books, attending classes and small events with teachers learning ancient spiritual wisdom and yoga philosophy.
Oz – After months of failing to get a job in Interior Architecture I landed a job at lululemon in Sydney, Australia. I learned about goal coaching. Set a goal to do a YTT Yoga Teacher Training.
Oz visa ended, we toured Asia on a shoestring, ave.$20 a day for the two of us – oh the places we stayed and the incredible food we enjoyed. Our most cherished memories are these next 10 months: the exquisite beauty of Japan – simple breathtaking; got a cargo boat to China (random, but spent 3 days unable to lift our heads from sea sickness). Traveled by land from China to Singapore for 9 months. Respectively doing our trainings in our areas of interest, yoga and meditation YTT for moi, and fitness and Muay Thai boxing training for Rob.
2011 – Did my first YTT in Thailand with Paul Dallaghan, had a very disciplined mysore ashtanga practice (2.5 hrs at 5am) for a few years, moved more to chakra vinyasa and yin, as my own personality moulded with my daily practice. Did YTT's with Shiva Rea (Chakra Vinyasa), Sebastian Pucelle (Yin Yoga) and Elbow Room's – Pre & Post natal Yoga and Active Birth Course.
Certified as a Crystal and Angel healing practitioner. Completed Reiki Mastership
2011 – Opened my own business YogaEnergy.ie – teaching about yoga, chakras, energy healing, crystals and breathwork. Held bi-monthly Lunar Circles, Taught the Chakra Wellness 8 week programme, Energy Healing course, Crystal Therapy course and Mindful Meditation workshops across Ireland.
2012 – Re-embraced my visual insight gifts, actively developed my intuition
2013 – Got married to Rob, my high-school sweetheart, by a Celtic Monk Dara Molloy under a tree in my parents garden.
2014 – Spent 3 months filming a documentary about the spectrum of fitness and wellness in Thailand and Bali, only for our videographer to lose our footage 🙁 A much longer story – for another day! (RaLu – the Yin and Yang of wellness, my husband and I are polar opposites on how we approach wellness.)
2014 – Began my study with Astrology – following years of using it as a guide my teacher Andrew Smith.
2015 – Moved to London. Closed my business, assisted my husband opening and expanding his business UN1T.com
2016 Sept – Became a mother to Tyson – an incredibly empowered birth experience, home birth. Developed Empowered Birth – a course for Pregnancy and Active Birth. Taught Yoga in London at Union Station Yoga.
2016 Oct/Nov – a legal battle began against my husbands business, which deeply impacted out life and relationship, 2017 Apr injunction won, high court case ensued, people with very deep pockets $ know how to and don't mind dragging this sort of thing out. 2018 May – out of court settlement agreed, finalised end of Aug 2018.
2018 – San Marcos, Guatemala – my good friend Maren Lander's empowering guidance, beautiful music & voice and shamanic healing methods helped heal and boost my inner Light once more. Introduced to Cacao, Keith Wilson (the Chocolate Shaman) and his porch sessions, Izaias and his magical Fire Ceremonies and Mayan Astrology.
2019 – Began incorporating cacao with my client session, held cacao ceremonies in London, UK, Dublin, Ireland, Gozo, Malta and Marbella, Spain.
2019 – still to come this year …. Sound Ceremony Course with Jayā & Saraswatī in Spain, Holding Cacao ceremonies in Algarve Portugal in Sept and Oct, Co-Hosting Cacao Ceremonies in London in Nov and Leading Cacao Ceremonies and other workshops in Dublin Dec 2019. Check out my UPCOMING EVENTS